Even as Microsoft winds down the Windows 10 Fall Creators Update, its Insiders are still receiving new capabilities. Case in point: Insider Build 16273, which adds a new mixed-reality mode, the chance to try out Windows 10 S, and even a rather interesting new font.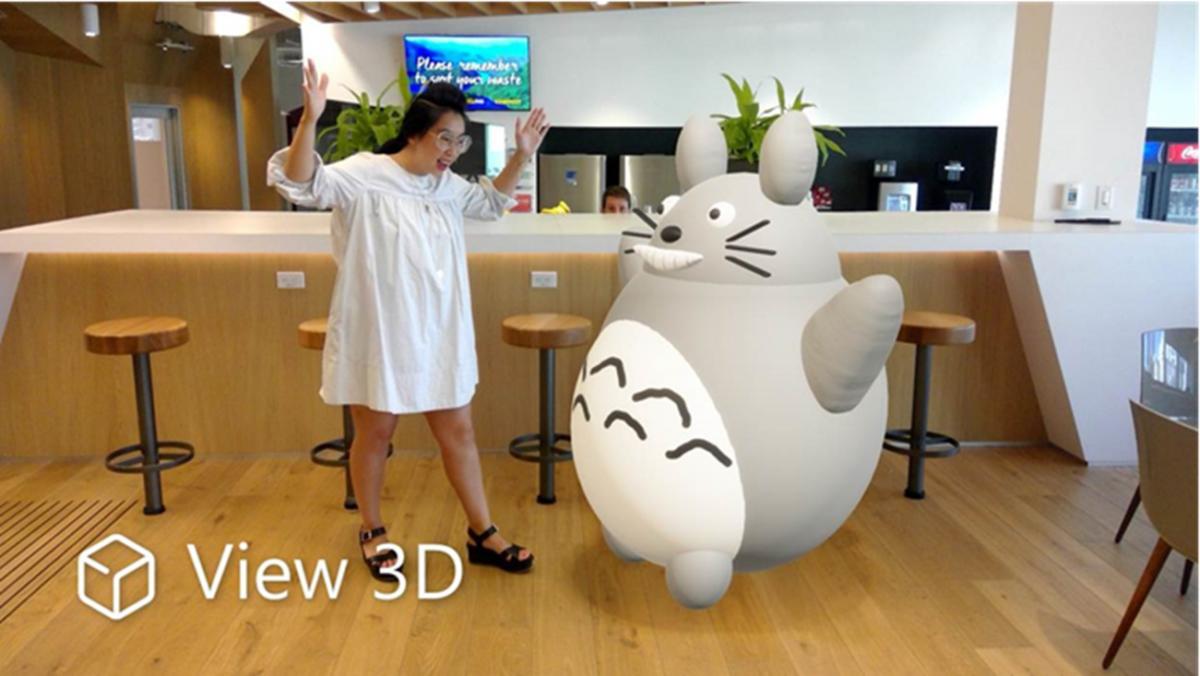 Though Microsoft seemingly wound down the new Fall Creators Update with its earlier bug bash, it's now official. In a blog post, software engineer and Windows Insider spokesperson Dona Sarkar confirmed that the Fall Creators Update is ready to be polished for its expected September debut: "We are now at the point of the development cycle for the Windows 10 Fall Creators Update," wrote Sarkar, "where our focus is now on stabilization for release to the world."
What this means for you: If you're an Insider, it doesn't mean an end to new builds—far from it. Instead, you'll receive those builds more quickly as Microsoft starts smashing bugs. What it does mean (right, Microsoft?) is that we're seeing the end of new features for the Fall Creators Update, and a general slide into the more formal, stable release. Keep in mind, though, that Microsoft has split or "forked" its builds: While the majority of improvements are slated for the Fall Creators Update, the first of these new features is actually part of the "Skip Ahead" or "Redstone 4" track, one release beyond the FCU.
View 3D comes to mixed reality
While hardware and software makers alike hope that virtual or mixed reality will be the next big thing, consumers will still need a reason to buy additional hardware. Microsoft's shown off mixed-reality hardware at its Build developer conferences, but Insider Build 16273 adds a new feature: mixed-reality support for View 3D.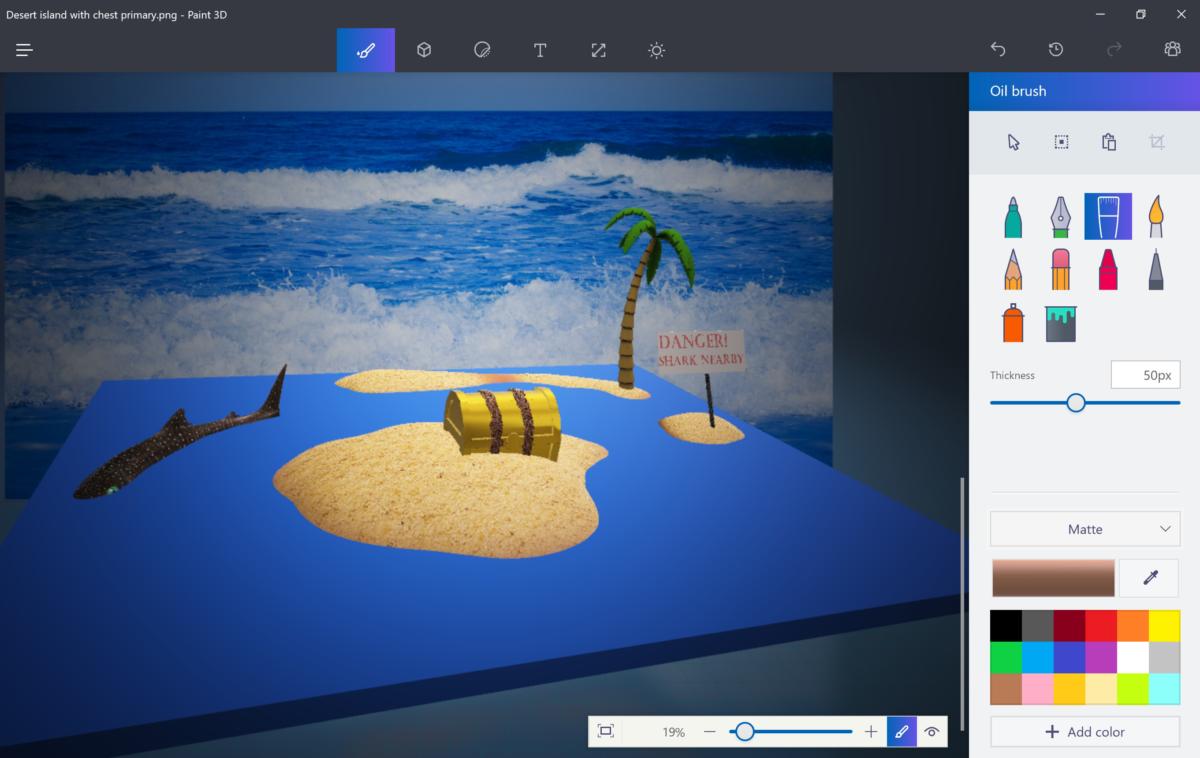 Remember that Windows 10 now includes Paint 3D, a rather fun 3D content-creation tool for designing your own 3D dioramas. While you can view and edit those scenes within the Paint 3D app itself, you can also export them to View 3D for viewing. It's sort of like a bare-bones Photos app, but just for 3D objects. Inside Build 16273, you can now "view" objects in View 3D via mixed reality.
What this doesn't mean, though, is that you have to buy a mixed-reality camera. Instead, you can use your laptop's rear-facing camera to take a picture and project the 3D object into the scene. Though we haven't tried it yet, that seems like a smart way to begin pushing mixed reality without requiring additional hardware.
The one catch? This is the feature that's part of the "Skip Ahead" track of Insider Builds. If you're not already within the "track within a track" of the Skip Ahead branch, even "generic" Insiders won't see this until the Fall Creators Update drops, at which point the two tracks will converge again.
Try out Windows 10 S yourself
If you disagreed with our three-star Windows 10 S review, Insiders have a chance to try out Windows 10 S for yourself. Remember, you'll be limited to the Windows Store, with all of the restrictions that are attached to Windows 10 S.